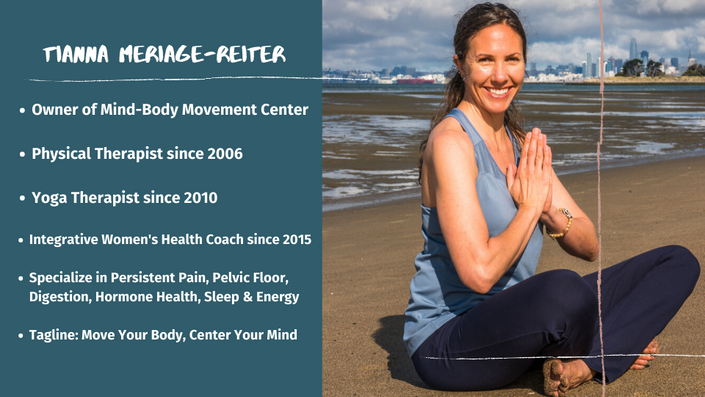 Sleep Deeply to Reduce Fatigue & Feel Energized Every Day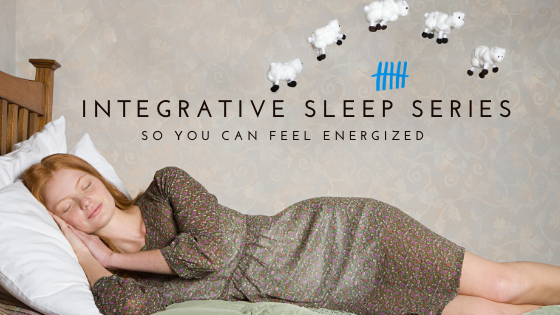 ***ALERT, this program is not just for WOMEN. MEN welcome too!
I refuse to spend money on fancy jewelry and dresses. I just won't do it. I'm too lazy as it is to change the inexpensive jewelry I already have. And buy another dress I'm not going to wear, because I love my yoga pants too much? Nope!
That might not be you. Maybe you adore fancy jewelry or love a nice new dress. That's awesome! We're all different and value different things.
What I will spend money and value deeply is sleep.
Yes, I will spend good, hard earned, sweat spilled money to get a good nights sleep.
When was the last time you woke up feeling rested? I mean really rested.
There was a time when I would wake up consistently, dreading the glance at the clock and see it blaring at me in red, 4:00am. Unable to return to that dreamy sleep, my mind would start churning out useless worries.
If you're familiar with dosha's in Ayurveda, then you'll understand, the time for vata is 2:00am to 6:00am (and 2:00pm to 6:00pm). And you might know how healthy digestion (food, thoughts, experiences) is at the root of health when it comes to Ayurveda.
So you might say that I was possibly trying digest my thoughts. And when we're not in balance with our doshas, we may find we're feeling a little flighty, a little sluggish, a little anxious--this could describe our state of mind, and also our digestion.
And those states are not so good for promoting that deep, "sleep like a log" sleep.
So how do we find balance in mind and body to promote the best sleep? Because sleep is important for so many processes in our body. There is a reason that we need it, biologically, physiologically to survive.
What is it worth to you? Would you spend money for a good nights sleep?
Is it being able to make it through the second half of the workday without that extra cup of coffee or candy bar to keep your eyes from drooping and the reflexive head drop?
Is it being able to make it energetically through your kids baseball game after-school? Or those soccer or basketball marathon's on the weekend?
Is it being able to wake up at a decent hour so you can make it to that morning yoga class that you love so much, because it keeps you strong, grounded and mentally sane?
If you said YES to the above or can think of a half dozen other reasons you want to sleep better, then check into this Mini-Series on Integrative Tips & Tools for keeping your sleep.
You can't afford to waste another day of not sleeping.
A single night of sleep deprivation produces a significant deficit in hippocampal activity during episodic memory (dates, events) encoding. Wondering why you can't remember what you did for your last birthday or what you did yesterday? It might be sleep deprivation.
If you've tried melatonin and it isn't working, then give this mini-series a try. Sleep is a multi-system enterprise--Mind-Body-Spirit.
If you've haven't tried to address with that mind-set, maybe it's time to take another look.
Imagine yourself waking up rested. REALLY RESTED. Ahhhh.
That, my friend, is worth all the money in the piggy bank.
Take a look below for the best money you could spend..... An Integrative Mini-Series filled with Yoga Therapy, Breath practices, Nutrition, and priceless knowledge to keep those Sheep From Saying a Peep.
What you will learn in this 4 Week Course to Reduce Fatigue & Feel Energized by Sleeping Deeply
Learn yoga techniques you can use right away help calm your mind and help you get back to sleep
Learn how to individualize these yoga techniques to fit YOU. Once practice does not fit all.
Learn some surprise ways you can hack your sleep system

Sleep Stages--why do we care? It's a little, slightly important thing, called memory
Sleep & Melatonin--you may have heard of this little hormone...let's see why you shouldn't just take it endlessly
Sleep & Temperature--ever been to a hot, humid place and wondered why you can't sleep?
Naps--do you have time to nap? I don't. But it's nice to know the best options when you just can't keep your eyes open anymore

Learn how to reduce muscle tension and save money and time by rescuing your massage therapy bill
Learn the secrets behind your diet that can help or hinder you from getting your best sleep
Learn simple, 5 to 10min yoga practices that will make you crave sleep
Course Curriculum
Introduction to help you make the most of this program
Available in days
days after you enroll
Week 1: Start here to learn some simple techniques to start feeling rested
Available in days
days after you enroll
Week 2: Surprise Hacks to help you sleep more soundly
Available in days
days after you enroll
Your Instructor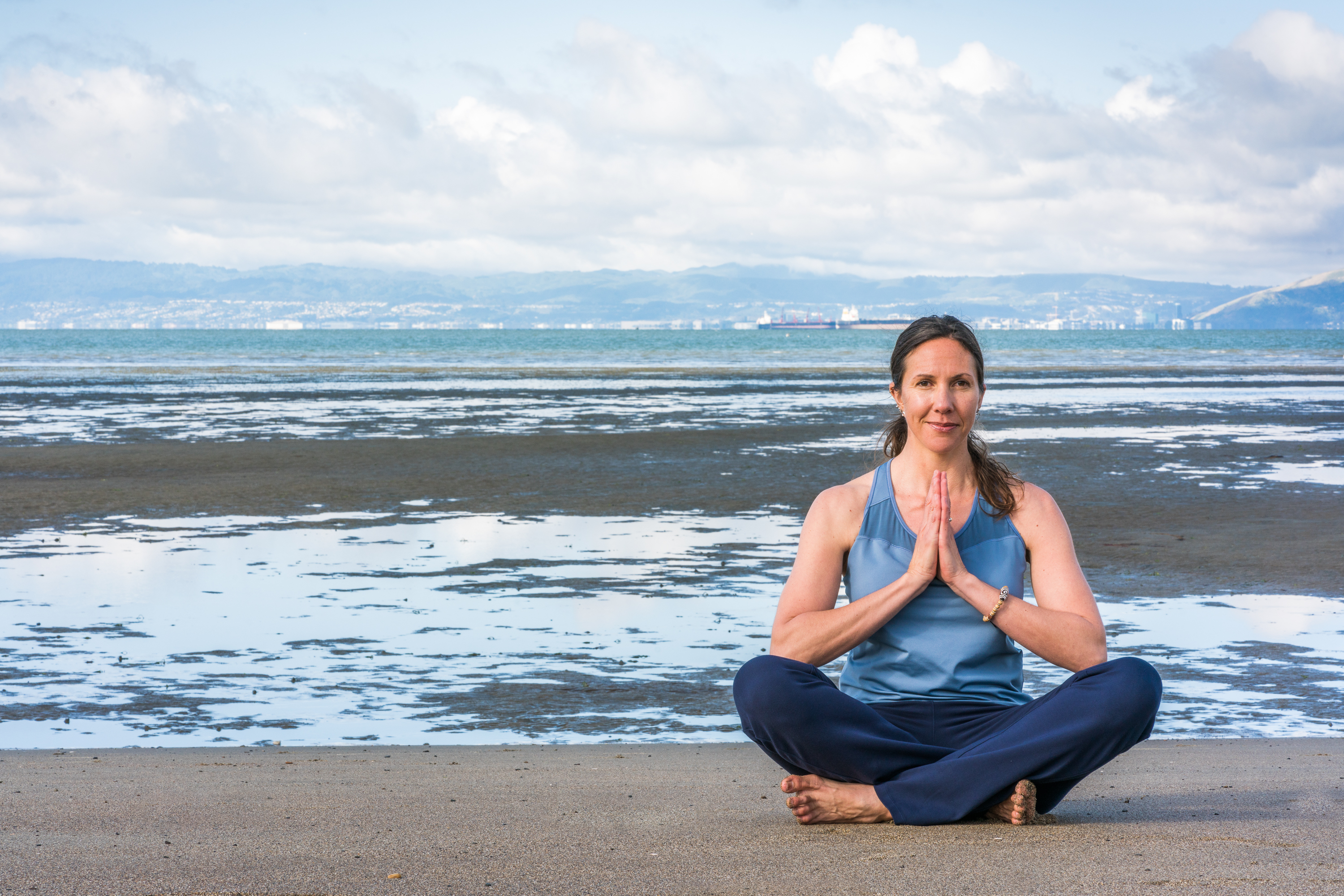 Tianna is a woman, a wife, a daughter, a sister, a friend, a kitesurfer, a seeker of knowledge, a certified yoga therapist, a health coach and a licensed physical therapist. She came to yoga in search of relief from persistent pain. And early after graduating from PT school, she saw that yoga could be beneficial for her patients. She completed training with Ginger Garner, PT of Professional Yoga Therapy Institute. This completely changed her way of working with her patients from a more whole-person view. And also helped her find peace with her own pain experience.
She also has her 200 YTT from Mount Madonna Institute. And she earned a health coaching certification from Integrative Women's Health Institute, where she learned about integrative nutrition and natural ways to ease pain and balance women's health issues.
Currently she runs her business, Mind-Body Movement Center, where she integrates yoga therapy, physical therapy and nutrition to help people with persistent pain, as well as women's health issues (pelvic pain, hormone balance, continence and digestion).

Would you ever refuse to pay for having the energy each day to do the things you love?
Me neither.